Hi everyone just wanted to make a quicky re-cap of last week, it was very special and worth a thread. Litters started for us on April 29, 2012. This is the recap of our 5th week this baby season. Week V Litter 8 we bred a male Jungle het VPI to an Orangetail het VPI (proved to be VPI) and produced some really cool VPI stuff, here are some from the litter:
Week V - Litter 9: Another attempt at the Bloody Sunglow, missed however we got our largest ever Bloodys, Bloods, Albinos, and Sunglows all 66% for what you don't see..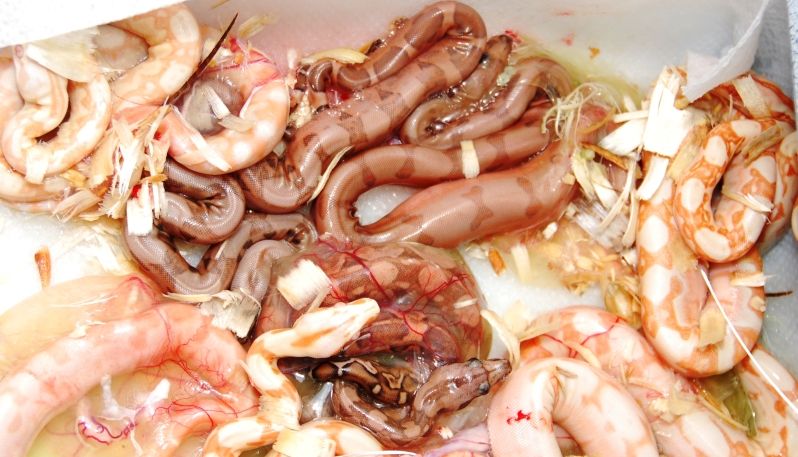 Week V - Litter 10: was an Arctic-Glow litter where we missed on the Arctic and Arctic Glow however we were happy to prove the Sunglow parent to be 100% het for Anery: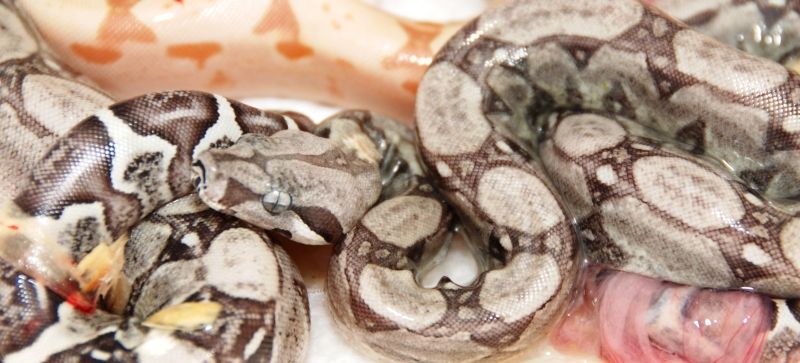 Week V - Litter 11: Hytec VPI litter a very big achievement for us, we cannot be happier, the father of this litter is a Pastel Sunglow VPI and what a spectacular bunch of babies were born: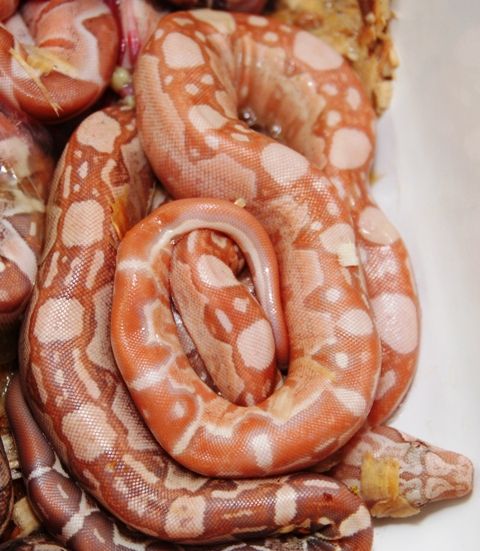 This VPI from the litter is chalky white..JUST AMAZING!! The Hytecs het VPI are mindboggling, once shed they should be amongst the best every seen here rivaling the Flamingo..we'll see: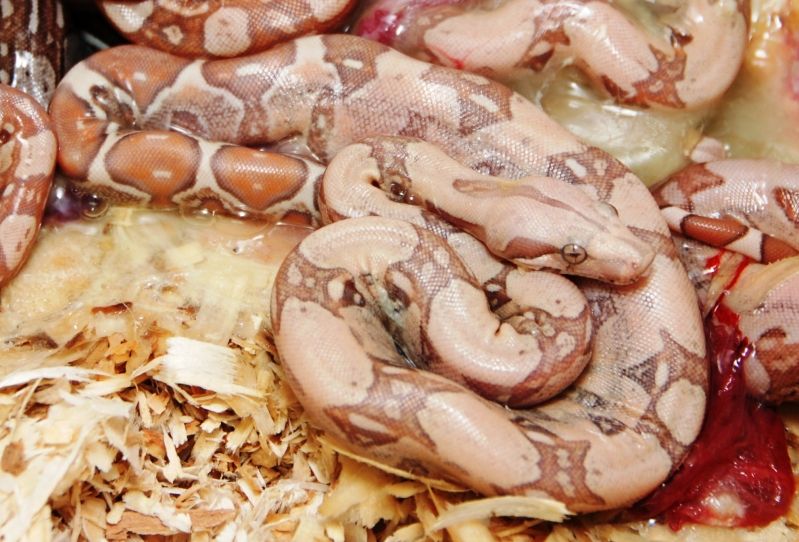 The bunch:

We expect our next week to be very exciting, it is a special pairing that should knock the socks off the boa world if born as I am expecting. This was no doubt a busy week, and babies are fun work. Thank you for looking.