Hi everyone! Hope everyone is having tons of luck and lots of fun this season. I want to share some cool things now that babies are starting to pop. Week 1- Litter 1: Our baby birth portion of the breeding season began for us Sunday 4/29 when a "Triple-Het Bloody Sunglow" x "Triple-Het Bloody Sunglow" gave way to a decent litter of 14 babies, 1 stillborn and 3 slugs. Interesting litter as there was a Ghost Boa and a Pewter Boa was found in the litter. The stillborn was Plasma. There was 2 bloody salmons, 2 sunglows and an albino. Also 1 Bloody Albino/Sunglow born however kinked and died within hours. The parents of this litter were born themselves from an Albino het Anery mom and we were fortunate to have proven a sexual pair to be Quad-Het as they are now identified as Hypos het for Anery, Blood, and Albino. Even though we missed out on the goal, there are still a few more chances at later in the season. Pictures: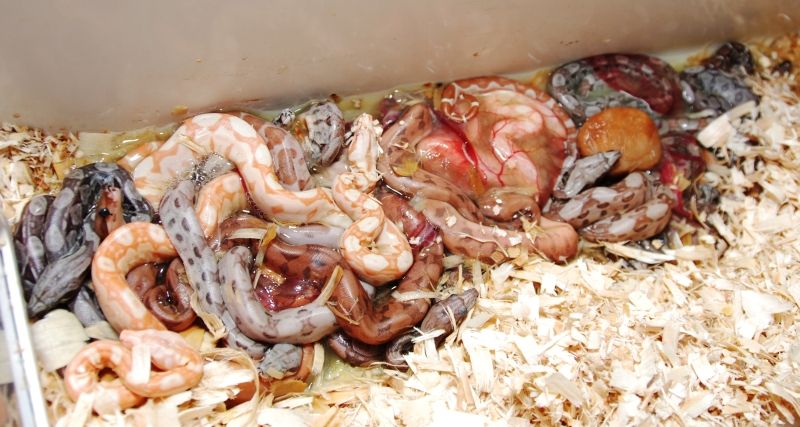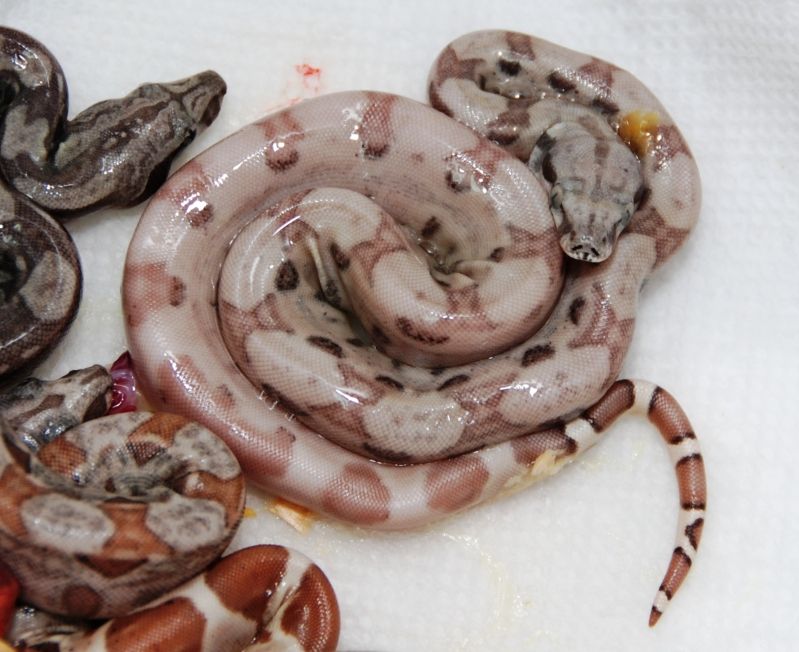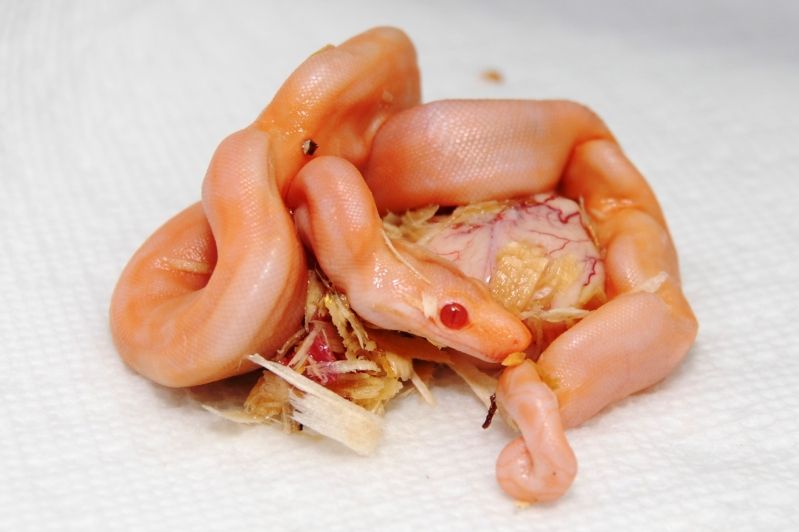 Week 1- Litter 2: 5/2 our 2nd litter of the baby season was born. It was from the breeding of a Paradigm female to a Motley het sharp and 17 babies were born. 6 Motleys, 11 normals with zero being paradigms or sharps. Here are pictures of mom ovulating with father of litter and baby Pictures: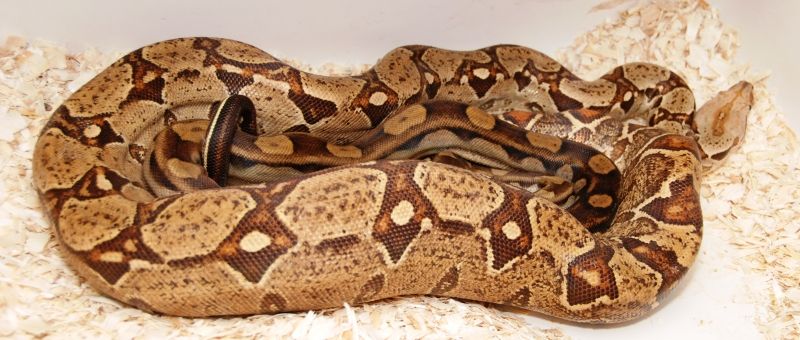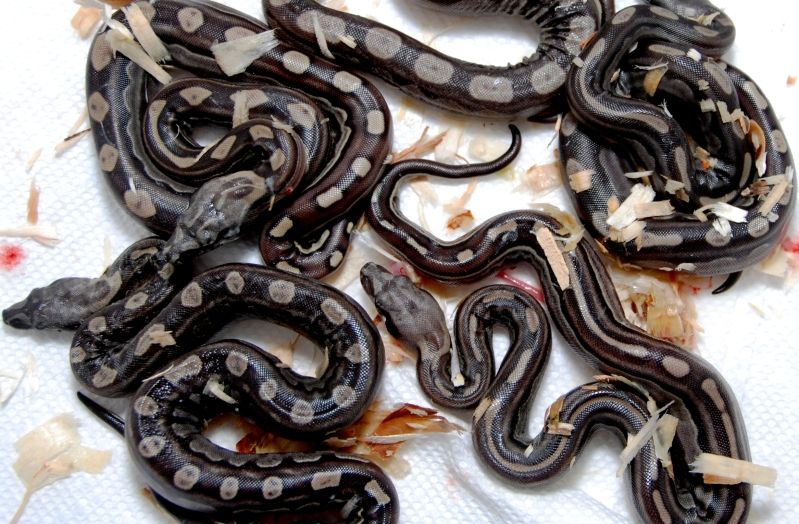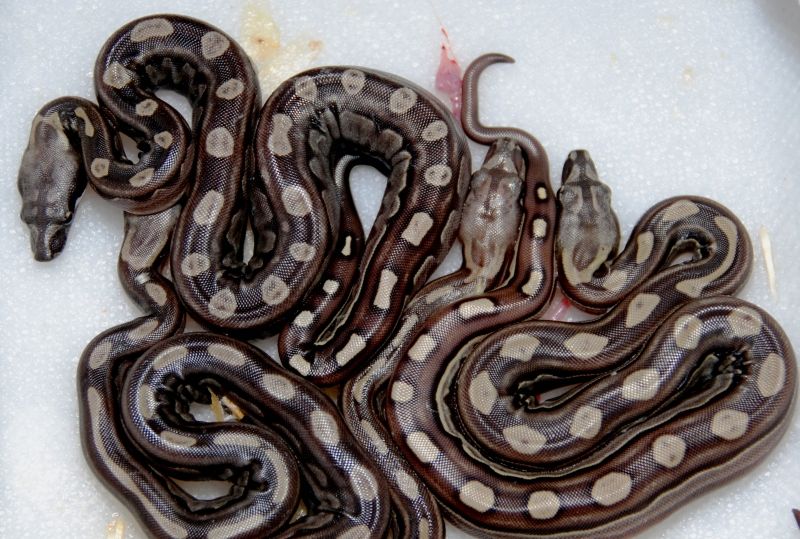 I could of benefited from some better luck these first 2 litters but theres still a lot of season left and hope our best days are ahead.